'
School is Back… So Are Cyber-Risks!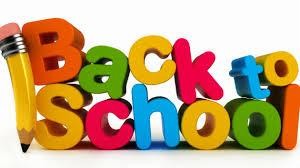 School is back… It's time to wake up and get going.  Hopefully you won't have to get out a marching band to wake up your child in the morning.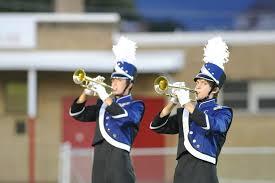 Hopefully your child is getting enough sleep and is not on their device late at night so that they can get up. And also, did you know that getting only six hours of sleep can lead to the common cold.  So put those devices away at night!
So here we go, a typical school morning… Wake up, get dressed, change outfits several times, spend hours noticing that one pimple and then covering it up with gobs of make up, fixing the hair to make sure no strand is sticking out of place, inhale breakfast, get the books together, stuff the back pack, brush teeth, take the lunch money off the kitchen counter, grab their cellphone and off they go. Phew… it really is an exhausting experience for everyone.
At the end of the day they arrive home… In today's digital age, the school day follows them home right up into their bedroom. Behind that closed door with their name on it, once upon a time was their private sanctuary away from school.  Now, the school day extends into their private domain while doing homework online, chatting with friends on social media, or maybe using popular anonymous apps that are known for cyberbulling. Or they may be sexting with that cute new boyfriend or girlfriend behind the closed door of their bedroom being unaware of the potential consequences. Or chatting unknowingly with a predator on a site like Omegle or even being recruited by ISIS on a site like Ask.fm. Sadly, the worst of humanity can invade your child's bedroom in a matter of clicks.
So, if you're a parent you may be concerned, worried and not really know what to do and how to keep tabs on their online activity and behavior. You don't want to spy,
because that's over the top.  You just want to check in with their knowledge on their online activity and behavior. You want to make sure they're doing their homework instead of fooling around, that their not falling prey to a predator, posting inappropriate images, etc. The list on cyber risks goes on and on.  So what do you do??
Start here:
1. Learn what the cyber risks are;
2. Learn about cyberbullying and some of the new anonymous apps;
3. Talk to your tween/teen about appropriate online behavior and a code of conduct;
4. Establish rules about what's appropriate and what's not in your household such as;
What's an appropriate site,
What's off limits,
Making sure they are using sites according to the set age limits;
What's acceptable to share online.
5. Talk to them about life skills like focusing on homework and then, chatting with friends online;
6. Talk to them about cyberbullying and what to do if they are cyberbullied.  Do you know the warning signs?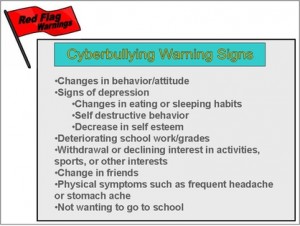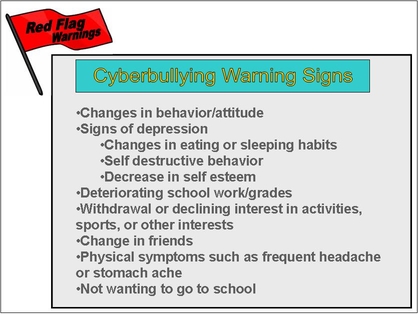 Make sure they're not being a cyberbully themselves too!
7. Tell them what type of image, language is OK to post and what's not! (They seriously may not know given the world we live in. Did you see the MTV awards this year… Disgusting!!)
Cyber-Safety Begins at Home!  Learn all you can to help keep your children, tweens and teens safe online and teach them appropriate behavior in their digital world!