'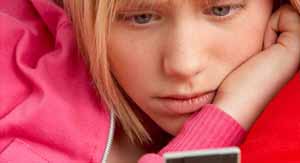 Remember the game "whack-a-mole"?  In case you don't,  it's an arcade game in which moles pop up from their holes at random.  The goal of the game is to whack each mole back into their holes by hitting them with a mallet.  The quicker this is done, the higher the score.  Today's online world reminds me of this game, but it's called whack-an-app, and it's our new reality, not a game.  New apps seem to be popping up faster than moles and faster than parents can keep up with. 
Many apps also change their names, seemingly overnight.  An app I describe below used to be called "BangWithFriends" but now is called Down.  Recently the Poof  app went poof… but don't be surprised if another version appears soon. 
New Apps that parents need to be aware of:
Yik Yak
Yik Yak has made the news recently because of its anonymous cyberbullying capabilities and use. Users are able to chat anonymously with people in their geographic vicinity by enabling the GPS feature of this app.  This was not the intention of the developers of this app but unfortunately middle-schoolers and high- schoolers have used it for this purpose as well as bomb threats.  Many school administrators are banning anonymous messaging apps, but unfortunately as soon as one is fenced-off in school, another one takes it's place.  This app is also not for kids under the age of 17, which kids can easily bypass. Parents should also be concerned about the online predator risk.
Fess 
"Fess lets you post anonymously to your high school. Only students allowed in, no Fesses allowed out. This is your high school's own confessions app," describes the ITunes store.  A red flag should go up when ever we read the word anonymous, because anonymous apps usually  spell trouble of the cyberbullying kind.  Why else would it be anonymous?  So beware and don't let your kids "Fess".
Omegle 
The home page of Omegle invites people to Talk to Strangers.  This says it all about the app and kids.  Not talking to strangers is one of the first things we teach our kids.  Parents need to be vigilant about who their kids are chatting with online too.  Omegle is a haven for sexual predators.  This App is not for kids period. Kids are able to connect Omegle to their Facebook account to find chat partners with similar interests.  When a tween or teen selects this feature, an Omegle Facebook App will receive their Facebook "likes" and match them with a stranger with similar likes.  Personal info is at risk too.
Down
What ever happened to the normal dating process?   This app, which used to be called "Bang with Friends," connects via  Facebook.  Down users pick Facebook friends to whom they think are "sexy" and if the friend is attracted to them the app lets them know they are both "down to bang."
            First users, select their  "Sexy" Friends, and are told, they won't know until they select you, too.·  "Once we know you're both interested, we'll send a notification – when and where to meet is up to you!" As they say,  "Get dates or get down!"
Additional  Apps that are popular with today's teens:  http://www.screenretriever.com/Popular-Moble Apps-for-Teens