'
It may be hard to keep up with new apps that kids are using as new apps are growing at what feels like Star Trek warp speed.  But it's not hard to ask and answer the right questions and talk to your tween or teen about apps and online safety.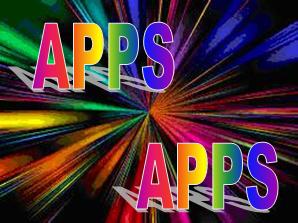 Most parents are very familiar with the apps Twitter, Facebook and Instagram.  What are some of the other most popular apps for teens?
What should parents think about when it comes to apps and online safety and what should they be talking to their kids about?
What Type of App is it?
Parents and kids need to think about the type of app it is.  Is it a messaging app, a video chat app, a dating app, a photo-sharing app, a game etc.? 
The name of the app says alot. Whispher,sh…, Secret, Fess are apps that sound secretive don't they?  Secrets, anonymous, gossip…are never a good idea. Meetme.com is an app that is designed just for what it says, meeting people. The age restriction is for those 13 and older but this site is really not suitable for teens under 18. One Mom commented on CommonSenseMedia's review of the site, "Hate it. Recently found out my tween signed up for this site. Don't like it at all. Why would a 27 year old friend a 12 year old. I deleted her account."

What does the app do?  Snapchat for example alleges that they make images disappear in 10 seconds. ( It's easy to take a screen shot!)  Ask your tween or teen, "Why do you want to use an app that makes your pictures disappear?"  Then have the talk about sexting and the kind of images that are appropriate to post.
Is it suitable for your tween or teen to use?



The majority of the most popular apps require users to be 13 years old because of COPPA regulations.  It's easy for kids to lie about their age so that they can download the latest and greatest apps, (at least according to their friends).  Parents and kids can check the terms of service to see if it's Ok for them to use.  For example if you want to check on the terms of service for Instagram, just Google Instagram's Terms of Service.   Right there under Basic Terms it says, "You must be at least 13 years old to use this Service."
Checking out these age requirements can take the onus off of parents of telling their child that they shouldn't be using the app.  You can easily say to your child, "Sorry honey, see here it's against their rules for you to use it."
What are the privacy settings and the privacy risks for the app?  Is a GPS location feature used that can put kids at risk for online predators?



Use a search engine like Google, or Bing to find out more about the app if you're not sure.  Make sure that your tween/teen sets the privacy settings to the strongest possible.
Most apps have clear how to sections about how to make the settings more private.   For example to make Twitter private to only those that you want to see your tweets, search for,  "How to make Twitter private?"  This is what you will find:
How to protect your Tweets: 
Go to your Security and privacy settings.
Scroll down to the Tweet privacy section and check the box next to Protect my Tweets.
Click the blue Save button at the bottom of the page. You will be prompted to enter your password to confirm the change.
This process can be done for most apps.
Unfortunately, some apps like to make it hard and don't really want you to know what they're doing.  Facebook (I'm Not a fan) has been pilloried for privacy issues and permissions associated with the latest version of their messenger app.  The chipmunk is very cute, but there is nothing cute about this app.  Unfortunately, many apps have the same access to your data and phone features.  In fact, these permissions have always been the same for Facebook but now when this new app is downloaded these permissions are clearly visible.  Shouldn't users have always had this kind of transparency?  No one apparently previously read the fine print regarding these permissions about access.  And you can be sure that your kids are not looking at the fine print!
According to Google Play the new Facebook messaging app has access to:
find accounts on the device
read your own contact card
read your contacts
approximate location (network-based)
find your precise location (GPS and network-based)
edit your text messages (SMS or MMS)
receive text messages (SMS)
read your text messages (SMS or MMS)
send SMS messages
receive text messages (MMS)
directly call phone numbers
read call log
test access to protected storage
modify or delete the contents of your USB storage
take pictures and videos
record audio
view Wi-Fi connections
read phone status and identity
receive data from Internet
download files without notification
run at startup
prevent device from sleeping
view network connections
install shortcuts
change your audio settings
read Google service configuration
draw over other apps
full network access
read sync settings
control vibration
change network connectivity
Is there anything this app can't do?  This is pretty scary stuff, creepy even.   What worries me is kids using apps like this that don't have a clue about the implications.  Parents and kids should have been aware of these Facebook privacy issues all along, don't you think?  Legislators?
Who else is using this app?  Who is your child engaging with when they use this app – friends that they know in real life or strangers that they don't know?
Omegle is an app that invites teens to talk with strangers which obviously puts them at risk for online predators. Online predators' prowl around sites like Omegle looking for vulnerable teens, even though it has an age restriction of 17+.  There are many video chat sites that put kids at risks for engaging with strangers.  
Is your tween or teen going to run up credit card charges with the app?
There are many games like Angry Birds, Racing Penguin that are free to download but then have pop up advertisements for in-app purchases or IAPs.  Be aware that a parents credit card details may be linked to the app via ITunes.  Google Play is beginning to address this problem by not allowing a game that has in app purchases to be called "free." 
Communication is always key when it comes to online safety.  So talk to your teen and ask questions about the apps they're using.  Online Safety Matters!