'
ISIS Lures Teens on Social Media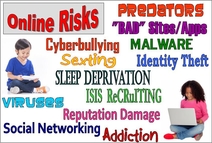 When kids go online, there are many risks, cyberbullying, exposure to inappropriate content, damage to reputation and more.  Now there is a new one to add to already crowded field, ISIS recruitment.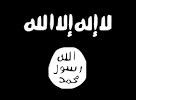 Similar to the grooming tactics of online predators, ISIS recruiters also groom their victims.  Grooming is the process by which trust is gained and a relationship is established.  Many vulnerable adolescents may have no idea that they are being groomed.
Adolescence is notoriously a time of turmoil, raging hormones and pushing away from parents to establish independence.  Some kids turn to the online world for support and friendship, unaware that there are predators that lay in wait for vulnerable tweens/teens.
Predators are right there ready to provide the pretend support and attention that these kids are looking for.  Online predators are master manipulators as are ISIS recruiters.
Online Predators
–        Take advantage of tumultuous adolescent years
–        Offer pretend support/ attention/flattery
–        Discuss adult subjects
–        Ask victims to keep secrets
–        Ask for pictures
–        Ask for meeting
–        Send gifts/money/transportation tickets
–        Attempt to turn victim against family
Mia Bloom, a terrorism and security expert said, ISIS recruiters "build secret relationships, providing a supportive ear for any concerns the girls may have, slowly establishing trust and eventually setting up meetings offline."
Do you remember your teenage years?  Were you popstar crazy? Did you have a cause that you took on with your full devotion that maybe your parents weren't very keen about?  As insecure teens try to identify who they are in the journey to independence, they are prone to being fanatical and worshipping idols.  A master groomer or ISIS marketer with sophisticated social media expertise knows how to take advantage of these teen weaknesses to lure their prey. One of the tools that ISIS uses is slick videos that they post to You Tube using a 2 Billion dollar budget. Once a connection is made and relationship established, teens can often be steered in any direction.
Parents need to pay attention to who their teens are engaging with online. They need to be aware of the social networking sites, apps that their kids are using and the videos they're watching.
Talk to your teen about ISIS recruitment and sexual predator grooming tactics.  Awareness is a great self defense tool against online risks.