'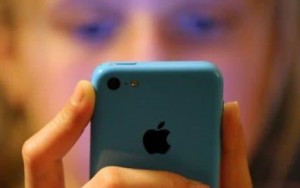 Almost 20% of children talk to strangers every day on social media according to recent research.  This includes half of nine year olds, despite age restriction on most social media sites.
Most nine years olds simply cannot understand the risks. Perhaps older children think that doing so is harmless, that strangers have no idea who they are in the real world and have no way to find out. Nothing could be farther from the truth. Almost anyone, child or not, who has an online presence can be identified by various means unless they go to considerable lengths to avoid it. Clues range from physical location information to direction identification by name using photo matching technology that is widely available on the web.
Parents would never allow their nine year old to be in contact with strangers in the real world and caution them not to. It should the same in the online word, the risks are comparable if not greater.  Young children should not be allowed to use social media sites and warned not to circumvent age restrictions, something that is unfortunately easily done. Older children need to be taught how easy it is to identify a person on social media and that the stranger they communicate with may be presenting a totally false persona.
That's why parents need to monitor their children online. Online safety is their responsibility.