'
CyberSafety – Anonymous, Dating and Chatroom Apps Should Raise a Red Flag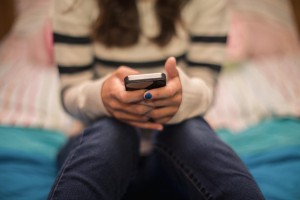 When kids go online they often engage with other people.  That's after all the point of social networking, isn't it? Unfortunately, kids often go outside of their "known in the flesh" social circle and engage with strangers online.  This can put them in potentially dangerous situations that sometimes they find out about the hard way. Four men in Bloomington Indiana were arrested with having sex with a 13 year old teen. She met these men on Whisper, an anonymous social networking app.
There are many other anonymous apps such as Whisper and also specific dating apps that teens are using today.  Parents need to be aware of the apps their kids are using and the social networking sites their kids are visiting.  Whether it's an anonymous social networking app, a dating app or a chatroom app, they all can potentially put kids in harms way from predators, human trafficking, and even cyberbullying.
Any anonymous app that your child, tween or teen is using should raise a red flag.
Kik
SnapChat
WhatsApp
Ask.fm
Whisper
Yik Yak
Keek
Rumr
Afterschool
Dating apps should raise a red flag.
Chatrooms should also raise a red flag.
Omegle.com
Chatroulette.com
Chat-Avenue.com
ChatStep.com
Chatrandom.com
Camzap.com
Tinychat.com
Tohla.com
Being a parent in today's online world is challenging there is no doubt. But it's essential that parents are aware of who their kids are engaging with online. It's also essential to communicate with your tween or teen about the dangers of meeting up with someone they only met online.  That person could be a predator.